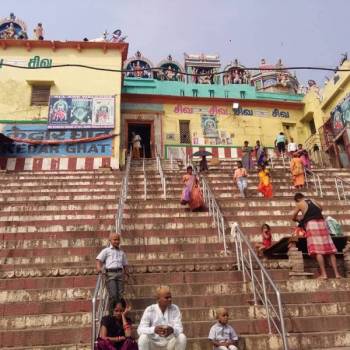 According to the holy testament of Hinduism, the southern part of the heritage city is said to be the most sacred part of Varanasi.
It is a walk which begins from the southern most front of the Ganga River and passes through the holy ponds, sacred temples, on to the landscape of the mystical 16th Century Poet Goswami Tulsidas, who is the re-teller of the great Hindu epic 'RAMAYAN'. A visit to a sacred well, the water from this well is believed to have the powers to treat infertility.
The walk continues through the courtyards of Muslim silk weavers, who have been hand-weaving, the beautiful and intricately designed Silk Saris/Scarves since centuries in their ancestral houses. The walk continues on to the Bengali Tola, a suburb of Bengali community and the walk ends at the spiritual bathing site called 'Dassaswamedh', which literally means the place where ten-horse were sacrificed.